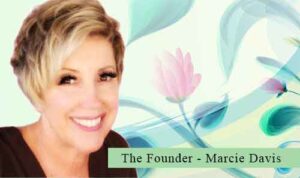 Marcie Davis opened the first Davis Recovery House in March of 2013 and it immediately became the go-to recovery home for women needing a safe place to begin their recovery. With a deep desire to give back, her generous and giving journey started by bringing A.A. Book Study meetings to the Women's Campus of West Care. In just two short years, she opened the Davis House Two and is amazed at the progress many of the girls have made in their lives as a direct result of beginning their recovery in the Davis House.  In early 2020, Davis House #3 opened! 
Interview Date: March 24, 2013
Our founder, Marcie Davis kindly provided this interview just before the house opened, so you could learn a little more about her. Enjoy!
Q. What made you decide to open the Davis House?
A. My friend Linda Dressel, who runs the Fawn House, encouraged me because of the work I do at the West Care Women's and Children's Campus. We both saw a need for more women's sober houses in Las Vegas.
Q. What do you do at the West Care Women's and Children's Campus?
A. I bring in two A.A. Big Book study meetings a week. A friend I have cookie baking events throughout the year, a Halloween party with games and prizes and music, plus a Christmas party every year. I also facilitate bringing a certified yoga instructor once a month.
Q. Do you find Linda to be a good mentor?
A. Yes, she's been an incredible source of inspiration, knowledge, experience and her house managers have been a great help too.
Q. What motivates you to give so much?
A. My favorite part of bringing the A.A. meetings to West Care is watching the women grow, open up and when they find their connection with their higher power it gives me hope that they're going to make it. I am also very honored to be able to sponsor some of the women there.
Q. In opening up the Davis House, what was your biggest obstacle?
A. Finding dressers.
Q. In opening up the Davis House, what was your biggest surprise?
A. The amazing amount of people that donated furniture and household goods.
Q. What do you hope to accomplish with the house?
A. : I hope to make a home that makes a difference in womens lives by providing a safe place where women feel comfortable and can work on their recovery, build a new life and make new friends.
Q. How do you plan to accomplish that?
A. What I hope is that the structure the house requires, will the help women build a strong network and foundation by attending meetings that will give them a support system that will help them in their future recovery.
Q. Are you going to have meetings?
A. Yes, a Sunday morning A.A. meeting at 10:00 and we hope to have a Big Book study on Tuesday nights.
Q. What kind of atmosphere do you imagine at the house?
A. A lot of fun, laughter, the girls supporting each other, getting involved in the community together… like a family.
Q. What do you still need for the house?
A. A BBQ grill, a stereo, 3 chests of drawers, and about 10 night stands.
Q. Are you going to have a grand opening?
A. Yes, about a month after we open, we'll keep all the news posted on our Facebook page and website.
Q. Who is going to manage the house for you?
A. Cindy DeBacker, because she is very upbeat, positive, spiritual and works a good strong program. She puts her recovery first, has a "mom" way about her and is very capable. Just today she put the computer together and the computer chair while cooking a pork roast. She can garden too! Most of all, she is dedicated to the house.
Q. If you could tell a newcomer one thing, what would it be?
A. Stick with the winners.
Q. What is your favorite A.A. slogan and why?
A. One day at a time… enjoy the moment, because it's never going to be there again.
Q. What is your favorite AA step?
A. Step 12.
Q. Who would you like to thank?
A. God, my husband and my children, my Dad, Suzanne and David Michels, Linda Dressel, Kathleen Fitzgerald, West Care, all my friends and family, and all the wonderful people that donated items, (see sponsor page) Ashely DeBusk from Black and Cherry Real Estate Group, and Monica Morgan for the logo, graphics and website.
Q. Any last comments?
A. I want the women in the Las Vegas A.A. community to feel welcome and join us at the house meetings and functions to support the residents and show them how wonderful recovery can be.
Interview Date: July 24, 2013
Now that The Davis House has been open almost 4 months it's time for another interview with our founder Marcie Davis.
Q. Now that you've been open almost 4 months, are you happy that you opened it?
A. Absolutely! I'm grateful that I've found something the I have a passion for. Helping these women has brought more joy that I ever expected. Right now we just have one bed available, and it makes it feel like a big family. There's a lot of laughter, and joy in the house but just like a real family, there's some arguing too! We're learning how to communicate with each other, it's a growing time for all of us.
Q. I know at the beginning, you were looking for a lot of furniture, how's that been going?
A. We got a dining room table donated, and it looks great because it goes with the house decor. I still need a couple of dressers though.
Q. What have the girls been up to lately?
A. The girls are on a kick lately, they've been wanting a pool, but then again, they've been thinking about exercise equipment, because you can use that year round. So I told them we would have to fund raise for it, and we're collecting stuff for a large garage sale. We also talked about having a car wash. So now we are looking for donations; clothes, kitchen needs, household electronics, or anything we can sell at a garage sale.
Q. Have you added or omitted any meetings?
A. Let me get back to you on that.
Q. What have you found most enjoyable about running the DRH?
A. It's kind of exciting getting referrals from different facilities that have heard about the house. It's amazing, some of the referrals have come from people I've never met.
I've met some great women, which in turn has opened my world to a great network of people in recovery. I also feel good when I can introduce the women in my house to women who I know will guide them in the right direction.
I also enjoy celebrating milestones with the house residents, when they make progress in their personal life, like when they get a job. I love all the meetings we have at the house and the parties. We're creating memories, fun, sober memories, and I hope the girls can lean on those memories now and in their futures.
Q. What have you found most frustrating?
A. Relapse. It's hard on the girl and on me. It's just really hard when you're so emotionally invested with each girl and you want it for them so much. I find at these times, I have to rely on my faith more than ever and it reminds me that I cannot keep someone sober no matter how much I want to.
Q. What have you found most surprising?
A. Going to court! Lately, I've been going to court a lot to support the women and help them go through the process of cleaning up the wreckage of their past (or present in some cases). I think that people who volontarily go into sober living are showing a big commitment to their sobriety.
Interview Date: June 16, 2015
It's been almost two years since the last interview so there's a lot to cover!
Q. I know you recently opened another home, tell me why.
A. I felt bad turning girls away because my house was full.  On one hand that's good to have people with long term sobriety in your house, and on the other hand you feel bad.  The other sober living homes that I regularly refer to were also always full so I recognized that there was a real need for another home. The moment I prayed about it things started to fall in place and before I knew it, the Davis House Two was opened.
Q. Is it harder having two houses instead of one?
A. Yes!  It's twice the work and I have to be at two places all the time, I have double the amount of girls to keep up on.  The second house has been a lot more challenging than the first.
Q. Is it twice as rewarding?
A. I don't know yet.
Q.  Now that you have been open for over two years, do you find people refer girls to you?
A. Yes!  Solutions, West Care, Las Vegas Recovery, Desert Hope, Salvation Army, Monte Vista, West Care Detox, Drug Court, We Care, and many others have been referring girls to my homes on a regular basis.  I'm very grateful.
Q. How are the house managers doing?
A. I have the best management team right now.  Davis House One has Nikki, who is a registered nurse and her previous roommate in the house Samantha, is the house manager at Davis House Two.   Both of them are so responsible and smart and bring so much joy and laughter to the house.   It's a big burden lifted from my shoulders!!!
Q. Do you have any success stories you would like to share?
A. I have two girls I'm so proud of.  Brittnie and Tabatha who met at West Care and went to Davis House together for eleven months.  Today they are roommates in their own apartment.  Brittnie, got her kids back, has a job managing in a retail store and is now sponsoring other girls.  She will celebrate two years of sobriety this month.  Tabatha got a job in an insurance office, quickly got a raise, got her car back and just celebrated two years of sobriety. She also sponsors girls and keeps a lot of A.A. commitments.  They have become some of my closest friends and are big supporters of the Davis House.  There are many others that are successful as well.
Interview Date: June 20, 2018
It's been almost two years since the last interview so there's a lot to cover!
Q. First off, Congratulations on reaching such a wonderful milestone of being opened over 5 years!!!  How does it feel?
A. I can't imagine doing anything else, I feel like this is always what I was supposed to be doing and I'm grateful that I get to do what I love.  Some days can be quite challenging and others extremely rewarding but I wouldn't change it for the world.
Q. Now that you have two houses running, is it easier or harder overall?  Do you have plans on opening a 3rd?
A. It's much harder with 2 houses.  You have double the amount of beds to fill and women to keep track of.  Plus, there are 2 houses with things that can break.  I'm always calling a handyman, there's always something breaking.  Absolutely not opening a third house.  I want to be able to have a relationship with each woman in each of my houses.  I feel that if I had a third house, I would be stretched too thin and wouldn't be able to do what I do.  I feel like my one-on-ones keep me connected.
Q. Can you explain what a one-on-one is?
A. The house manager and I meet with each of the residents by-weekly and check their meeting sheet (if they are in their first ninety days).  I make sure they are getting along in the house, how they are doing with their chores, do they have a sponsor, a job, are they current on rent, and do they have a plan for their future goals.  We try to guide them in the right direction.
Q. Since you have a little time under your belt, have you developed any "Davis House Traditions"?  (bowling, camping, holiday parties, etc.)
A. Absolutely!  Well, we celebrate every holiday with a party.  Anything we can celebrate we do.   We have BBQs, potlucks, and catered meals for anything from a birthday, a milestone, a going-away, baby showers, anniversary parties, … I could keep going.  We have spontaneous game nights.  We've had three weekend retreats in Utah.  At Christmastime, we have our Christmas party with a white elephant gift exchange, a bowling competition with one house against the other, and much more.
Q. How are the women doing that have left the house?  Any success stories?
A. Yes, there are quite a few that are still sober.  Some have gotten their kids back, have good jobs, healthy relationships and their own places.  Quite a few are going to school and some have even graduated college!
Q. What are the real struggles that the women in your homes face, and how do they find help for those struggles?
A. Self-love is probably the most glaring struggle for the women, but when they find a good sponsor and get into working the 12 steps it's amazing how their lives can change.
Q. Anything you want to say that I haven't covered?
A. Right now, we have a drug and alcohol counselor and her associates that come to the houses and see the women weekly in a one-on-one session and bill their insurance. She also holds 2 groups a week; one for gambling, and one for substance abuse.  I feel so grateful that the residents have the opportunity to get this kind of treatment in the comfort of their home.  It's totally a "God-shot" that she picked the Davis House to work with.